The United States should assist Saudi Arabia in its quest for a civilian nuclear program in exchange for normalizing relations with Israel. The Biden administration is now engaged in an aggressive diplomatic push for a Saudi-Israel deal. One of Saudi Crown Prince Mohammed bin Salman's demands is that the US assist the Saudis in developing a civilian nuclear program. Acceding to this stipulation will prove difficult in terms of obtaining domestic and Israeli support. A Saudi nuclear program would create new risks in an already volatile region. Nonetheless, normalizing relations with Israel would reshape the landscape of the Middle East to America's benefit and is worth the price.
In March 2023, American influence in the Middle East suffered when China brokered a historic deal restoring relations between regional rivals Saudi Arabia and Iran. The deal was a setback for the U.S. as it elevated China's status as a Middle East power broker and allowed Iran—a state hostile to American interests—to emerge from isolation without a nuclear agreement. In the wake of the deal, other U.S. allies in the region, e.g. Egypt and the UAE, have repositioned their stance on Iran. The Biden administration should agree to the Saudi demand for civilian nuclear power to confront these new challenges and to reignite the momentum of the Abraham Accords.
A U.S.-negotiated Saudi-Israel agreement would repair the anti-Iran alliance shaken up by the China deal. It would signal to Iran that overt measures are being taken to form a regional security architecture meant to counter Iranian meddling and adventurism—a concern shared by both Israel and Saudi Arabia. Formal integration of Israel into the region would strengthen U.S. deterrence and its hand in any new negotiations over Iran's nuclear program. It would also send a message to China and to Middle East states now looking eastward that the U.S. retains primacy as the main global power operating in the region.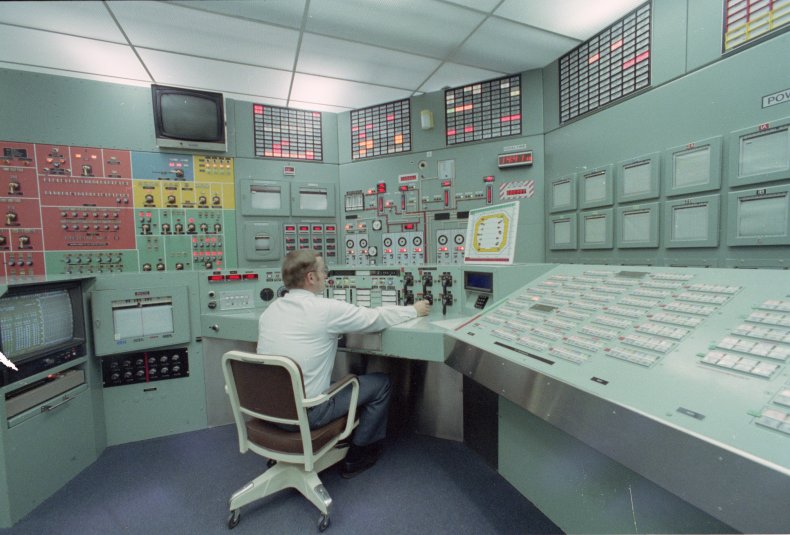 Russia and China have both taken advantage of President Biden's mismanagement of Saudi relations, which soured during the first years of his term. Biden's rebuke of Saudi Arabia's military campaign in Yemen and his de-terrorist listing of the Houthis—an Iranian proxy militia that is fighting the Saudis in Yemen and that has also attacked Saudi Arabia proper—reduced Saudi confidence in American support. Biden's initial stance on the murder of journalist Jamal Khashoggi also added to the chilling of U.S.-Saudi relations. Saudi Arabia has since pivoted towards U.S. competitors China and Russia. Collaborating with the Saudis to develop a civilian nuclear program would bring Saudi Arabia back into the American fold. The technical skill, resources, and infrastructure required for such a program would mean close American supervision for the foreseeable future, solidifying the U.S.-Saudi partnership.
The Saudi economy poses challenges for the U.S. that would be largely resolved by weaning it from oil as its primary source of revenue. As laid out in its Vision 2030 plan, Saudi Arabia plans to transition from its oil-based economy, in part, by mining and enriching its ample uranium ore to become a "nuclear Aramco," able to export nuclear products and technology across the globe. Saudi Arabia is already cooperating with the International Atomic Energy Agency (IAEA) to set up the legal framework for this shift. The Saudis are exploring China and Russia as alternatives if the U.S. is unwilling to assist. Saudi Arabia's oil-based economy allowed for close relations with Russia, also an oil exporting state. Saudi Arabia and Russia work in tandem to set global oil prices and optimize their revenue streams. Providing civilian nuclear technology to Saudi Arabia—a far cleaner and more sustainable source of energy than oil—would likely cause a rift in this Saudi-Russian partnership. American support for the Saudi nuclear initiative would also foreclose the possibility of China or Russia getting involved.
There are legitimate concerns that Saudi Arabia could militarize the program or start a Middle East nuclear arms race. As a member of the Nuclear Non-Proliferation Treaty, Saudi Arabia is legally bound never to pursue nuclear weapons. With Iran serving as precedent, the Saudis know any militarization efforts could lead to sanctions, isolation, and the threat of military attack on its nuclear sites. Having said that, the Saudis have stated they would seek a nuclear weapons capability should Iran acquire a nuclear bomb. This only underscores the need to forge a unified front to ensure Iran does not become a nuclear state.
Presently, Israel's acquiescence to such a deal is questionable. Israel is divided on the issue, with the security establishment being categorically opposed and the political echelon being more open to the idea. Any agreement should take Israel's security interests into account, perhaps by giving Israel access to the program and a monitoring role to confirm clear and actionable safeguards are enforced to prevent any negligent or malign activities.
Notwithstanding Israel's justified caution, the Jewish state and its leader, Benjamin Netanyahu, are in dire need of a political "win" given the Iran-Saudi rapprochement, the near pariah status Israel achieved by voting extremists into power, its illiberal proposals regarding its judiciary, and escalating conflict with the Palestinians. Israel would also be wise to take note: Should a normalization agreement with the Saudis take place with the focal point being a Saudi nuclear program, the result would be less pressure on Israel with respect to the Palestinian issue. The Saudis previously stated that a Palestinian state is a prerequisite to normalization. Israel should take advantage of this drastic policy shift.
There is a good chance Congress would shoot down any agreement whereby Saudi Arabia enriches uranium on its own soil—the Saudi demand as it now stands. Assuming domestic enrichment is a red line for the Saudis, this obstacle may be the biggest challenge to a deal, but it is not insurmountable. Obtaining congressional approval will require coordinated efforts by pro-Israel and pro-Saudi lobbyists, and deft diplomacy on the part of the Biden administration. Identifying and reaching out to leading members of Congress on both sides of the aisle who may support this initiative, such as Lindsey Graham (R-SC), Mitch McConnell (R-KY), and Bob Menendez (D-NJ), would be instrumental in forming a bipartisan coalition around which the president can rally further support. To attract members of Congress, the Biden administration should leverage the steep nuclear demand to obtain Saudi concessions on human rights reform.
A U.S.-brokered normalization agreement between Israel and Saudi Arabia whereby Saudi Arabia acquires civilian nuclear technology would serve the American national interest even though it presents myriad risks. It will bring Saudi Arabia—the epicenter of the Arab and Islamic world—squarely back into America's sphere of influence to the detriment of both China and Russia. It will enhance the regional security architecture meant to isolate, deter, and prevent Iranian aggression. An agreement would also strengthen the U.S. hand in any Iranian nuclear negotiations. Finally, such an agreement would further the goals of the Abraham Accords and pave the way for more normalization agreements that will help stabilize and bring relative calm to the Middle East.
Nicholas Saidel is associate director of the Institute for Strategic Threat Analysis and Response. He previously was a fellow at the Penn Law School's Center for Ethics and the Rule of Law; an associate at the law firm of Wolf, Block LLP; a legislative aide to Rep. Robert A. Brady (D-Pa.); and a fellow at the Foreign Policy Research Institute.
The views expressed in this article are the writer's own.