Section 117 of the Higher Education Act of 1965 requires colleges and universities to disclose foreign gifts and contracts above $250,000 to the U.S. Department of Education. Because foreign funding may often provide entrée to the research produced by America's higher education system, Congress mandated these disclosures to provide transparency about the role of foreign funding in higher education.
Despite its critical purpose, Sec. 117 was largely ignored by colleges and universities and its simple requirements were unevenly enforced under administrations of both political parties, exposing our academic research to tremendous vulnerabilities. In 2019, a bipartisan Senate report confirmed this risk, warning that foreign spending at America's universities is "effectively a black hole" and that as much as 70 percent of U.S. colleges and universities that received foreign gifts and contracts failed to report them. These disclosure failures presented invaluable opportunities for adversaries intent on gaining access to America's research enterprise developed at our colleges and universities.
In 2019 the Education Department responded to the lack of reporting by strengthening its Section 117 enforcement efforts. It opened 12 civil investigations, which found over $6.5 billion in previously undisclosed foreign gifts and contracts with America's colleges and universities. These gifts came from donors from China, Russia, Saudi Arabia, and Qatar, among others. The department also created a reporting portal to simplify the reporting of collection of Sec. 117 financial disclosure records by universities.
The investigations found widespread compliance failures, including at several of America's most prominent universities. Yale University failed to report any foreign gifts or contracts for four years, and then belatedly disclosed more than $375 million in foreign gifts and contracts in 2020. Case Western Reserve University failed to report any foreign gifts and contracts for 12 years, despite significant qualifying foreign gifts and contracts. Stanford University stopped reporting foreign donor identities beginning in 2010 even though it subsequently received at least $64 million in "anonymous" gifts and contracts from China.
Earlier this month, the U.S. House Subcommittee on Higher Education and Workforce Development held a hearing on "Exposing the Dangers of the Influence of Foreign Adversaries on College Campuses," which related in large part to Sec. 117 compliance and enforcement challenges. The testimony at the hearing suggested better Sec. 117 enforcement is needed to reveal the often hidden financial relationships of our universities with countries that "don't wish us well." Many of these financial relationships involve significant gifts from and contracts with China, despite its growing military and economic threat to the U.S.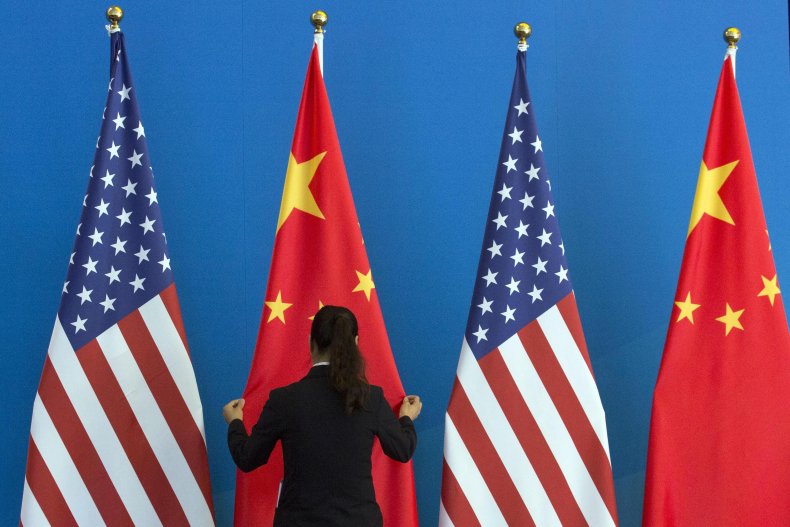 Sadly, several members of Congress opted to push a false claim that the subcommittee hearing's purpose was to foment "anti-Asian" hate among the American people. Rep. Pramila Jayapal (D-Wash.) said she was "deeply disturbed by the topic of this hearing" and urged one of the witnesses to "tell us the dangers of the escalating rhetoric about China and the proposed legislative actions in this [Sec. 117] space."
In April 2021, FBI Director Christopher Wray testified that China "presents a more severe threat to our innovation, our economic security and our democratic ideas" than any other country. "The tools in their toolbox to influence our businesses, our academic institutions, our governments at all levels are deep and wide and persistent," he added. China's threat grows exponentially under the cover of hidden financial relationships with our universities.
Given the demonstrated ability of China and other countries to exploit America's higher education system, unfounded accusations of anti-Asian bias should not be allowed to excuse disclosure failures that imperil our national security.
China's overt aggression should remove any doubt regarding the growing threat and the need for full disclosure of foreign ties by American universities. America's well-funded colleges and universities should not be permitted to neglect their statutory disclosure obligations under the cover of anti-Asian bias.
Paul R. Moore is a former federal prosecutor who served as Chief Investigative Counsel at the U.S. Department of Education.
The views expressed in this article are the writer's own.