It's rare to see Russian President Vladimir Putin confused and thoroughly disoriented, but that's exactly what happened on Saturday, June 24, when the Wagner mercenary group's leader decided to rebel against his sponsor. Yevgeny Prigozhin's intentions may not have been to reveal the regime's secrets, but it is now clear that Putin retreats where there is strength and determination.
For decades, Putin has been building an illusion of Russia's unmatched strength. It was meant to keep the West away from Russia's self-declared sphere of influence. Because of this illusion, the world remained deaf to Ukraine's warnings of Russian aggression, even when Crimea was taken in 2014. It wasn't until February 24, 2022, that the world woke up.
Much has changed since that day, including the world's attitude toward Russia. Ukraine has become a fortress on NATO's East European flank. The international community has shown unity and solidarity in aiding us in our ongoing struggle to restore our territorial integrity and our future as a free, independent, and prosperous state. The European Union has accepted Ukraine as a candidate for membership.
But what of NATO?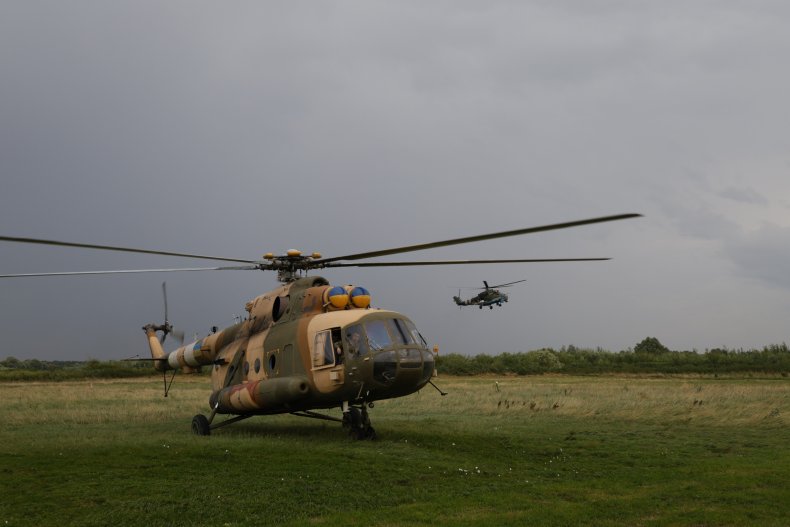 Next week, NATO leaders will gather in Vilnius, Lithuania, for a summit to discuss security issues in Europe and the world. Ukraine's application to join the alliance as soon as possible is also on the table. These issues are interdependent. Without a Ukrainian victory in the war against Russia, there will be no security in Europe or the world at large.
Today, it is more than obvious that Ukraine's accession to NATO is necessary for both our country and Europe. A strong and battle-hardened Ukraine, with armed forces that fully meet the requirements of NATO membership, will be a powerful asset to the alliance and offer a guarantee of effective defense against any future Russian aggression.
Indeed, if Russia's full-scale invasion of Ukraine has proven anything, it is that the Kremlin would never have dared to start the war if Kyiv was part of a strong alliance—despite all of Putin's threats. Russian officials themselves have admitted that they miscalculated the willingness of the West to show solidarity—even unity—with Ukraine.
One solution that is being offered Ukraine, instead of full NATO membership, is the so-called Israel model. The Israel model would include large-scale weapons assistance and training, some security guarantees, but something considerably less than a full-scale alliance. This is not an option.
Ukraine and Israel face different geographical conditions and terrains, and our enemies aren't even in the same weight class. I shall disappoint those who think that the Israel model will deter Russia and bring peace and security to Europe. It's quite possible that the contrary would be the result. With clarity on Ukraine's position outside of NATO, Moscow appetite may be inflamed, and the situation's instability may grow. In case proof is needed, look at Ukraine's friendly, non-bloc status, which failed to deter Russian aggression in 2014 and since. And events in both 2014 and 2022 proved that the NATO meeting in Bucharest in 2008, where Ukraine's ambitions to join the alliance were encouraged, gave Europe only an illusion of peace—an illusion was skillfully exploited by Russia to prepare for a full-scale invasion.
NATO membership is a cheaper option for the alliance than the Israel model, as more informal security guarantees are expensive both economically and politically. Collective defense is far more effective. A full alliance with Ukraine would invite long-term, tangible financial investments. It would also settle the issue, rather than having the same fight every election cycle in NATO's capitals.
Winston Churchill once said that you can always count on Americans to do the right thing—after they've exhausted every alternative. Well, the alternatives have now been tried. Ukraine has experienced many detours on its way to NATO membership, and the result has been open war rather than becoming a safe harbor.
I still believe that this could have been avoided if Ukraine had been invited to join the alliance long ago. Strong opposition disarms Putin. He understands only the language of strength. Think again of Prigozhin's mutiny that took the Russian regime by surprise. Then think about Finland and Sweden, both of which faced threats from Moscow when they voted to join NATO. None of these threats have become deeds.
When NATO allies gather in Vilnius, they should not waste time on alternatives and workarounds. Vilnius 2023 should not duplicate the errors of Bucharest 2008. Ukraine needs firm guarantees of NATO membership, an official invitation. If NATO's doors are open, let us in. Remember that Ukraine is a guarantor of European security, not a recipient of it.
Only Ukraine's accession to NATO will finally close the door on the neo-imperial dreams of Russia—which may linger after Putin is gone—and bring victory to the Free World, as well as peace, security, and stability for years to come.
Petro Poroshenko, the fifth President of Ukraine, is the Leader of the European Solidarity Party of Ukraine.
The views expressed in this article are the writer's own.