While you were barbecuing yesterday, or perhaps comforting your pets and children traumatized by ceaseless, wee-hours backyard fireworks shenanigans, a Trump-appointed federal district court judge was issuing a completely bonkers, 155-page injunction that prohibits agencies and individuals in the Biden administration from talking to social media executives about content moderation or even "flagging content or posts" and then forwarding them to Twitter or Facebook. The order, which seemingly applies to hundreds of thousands of people in various federal agencies and is profoundly unenforceable, is a worrisome example of Trump judges using their lifetime positions to prosecute right-wing culture war obsessions rather than objectively interpreting the Constitution.
The decision, from Judge Terry Doughty of the Western District of Louisiana, is not a final ruling, but the sheer heft and tone of the text is a pretty clear indication of how he will ultimately decide. There is a certain kind of Trump judge who seems fully enmeshed in the Fox Extended Cinematic Universe, and whose idea of seeking out conflicting information means subscribing to a handful of Substacks by writers who have made their fame and fortune off their own apocryphal cancellations.
The plaintiffs in this case are the attorneys general of Louisiana and Missouri, as well as a handful of individuals including Jim Hoft, aka the "Gateway Pundit." They allege that federal government officials improperly coerced or pressured social media companies into censoring conservative speech. Doughty claims that by asking that certain posts be taken down or individuals banned, "the decision is essentially that of the Government" and thus tantamount to official censorship. The injunction then hilariously prohibits a long list of federal agencies, as well as some specific individuals, including former Biden administration COVID coordinator Andy Slavitt and others who no longer actually work for the federal government, from communicating with social media companies about content moderation policies.
The document reads like it was ghost-written by Twitter CEO Elon Musk, replete with endless whining about this or that social media giant taking down the plaintiffs' posts about masks or vaccines or Hunter Biden's laptop, among various other obsessions of the online extremely far right. There are long detours into the "deplatforming" of people like the influential anti-vaxx crank Alex Berenson.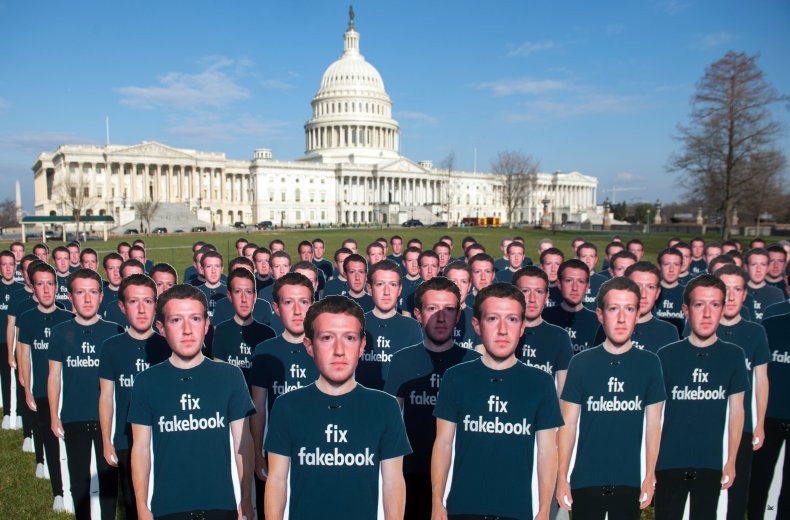 The ruling was rife with unhinged, Fox News Grandpa declarations. "If the allegations made by plaintiffs are true," Doughty wrote, "the present case arguably involves the most massive attack against free speech in United States' history," a claim that proves neither he nor his clerks were able to get their hands on the second chapter of any American history textbook that has ever been published. Apparently the government politely requesting that Twitter take down the musings of anti-vaxxers was worse than the Alien and Sedition Acts, which made it illegal to "print, utter, or publish...any false, scandalous, and malicious writing" about the government.
Doughty makes the rookie mistake of conflating speech protected from government censorship by the First Amendment with the internal policies of private entities like LinkedIn or YouTube. You do not have the right to an account on Twitter, nor do you have the right to post whatever you want on Facebook. A private company determining, with or without government input or pressure, that someone has violated its terms of service should be of no concern to the Western District of Louisiana. The First Amendment protects your right to say and think whatever anti-vaccine nonsense you huffed straight out of a paint can, but it does not compel anyone to share those hallucinations on their platforms.
This misunderstanding is at the heart of so much right-wing hysteria about speech, including the idea that university campuses are constitutionally protected, absolutist free speech zones that should be compelled to allow any lunatic with an invite from a campus organization to give a speech. But federal district court judges are supposed to be a bit more familiar with the Constitution than your average American Greatness pundit. Doughty should know that trying to prohibit DOJ employees from emailing Facebook employees is an actual First Amendment violation, very much more so than anything detailed in this Substack novella masquerading as a court order.
That's true whatever you happen to think of the government's efforts to influence the direction of discourse on social media platforms. And indeed, tossing Berenson from Twitter or deeming certain posts critical of, for example, mask-wearing, does not seem like it changed many minds and may have ultimately led to many people digging in their heels. It was not a critical national interest to suppress information about the 'lab leak' theory of the pandemic's origin, and there was room for disagreement about things like the compulsory masking of small children.
But once again, we have a right-wing judge imposing a policy preference in the guise of constitutional law. You can think that it was unwise, but it is not unconstitutional for federal officials to try to persuade executives to take down false information about vaccines—malevolent propaganda that has gotten hundreds of thousands of Americans killed.
If they don't like how they are being treated on YouTube, anti-vaxxers and Laptop Truthers are free to join Truth Social, or start their own Substack. Indeed, the cesspool of harassment and stupidity that Musk has ushered in by bringing Berenson and his friends back and then abandoning content moderation has driven countless liberals off the site and into the waiting arms of other platforms. That's the remedy here, not some ham-fisted attempt to enlist the federal judiciary in the far-right's bottomless grievance machine.
David Faris is an Associate Professor of Political Science at Roosevelt University and the author of It's Time to Fight Dirty: How Democrats Can Build a Lasting Majority in American Politics. His writing has appeared in The Week, The Washington Post, The New Republic, Washington Monthly and more. You can find him on Twitter @davidmfaris.
The views expressed in this article are the writer's own.