An Instagram post by Brittany Matthews Mahomes has sparked rumors that Kansas City Chiefs tight end Travis Kelce has reconciled with his ex-girlfriend, model Kayla Nicole.
Kelce and Nicole reportedly split in May 2022, but some fans now believe that the pair have got back together again after the couple were pictured separately at the same event.
Matthews Mahomes, wife of Patrick Mahomes, posted a clip of her at the launch of new Netflix documentary Quarterback. In it Nicole is seen smiling next to her, with the former women's soccer star captioning the Instagram post: "The best duos."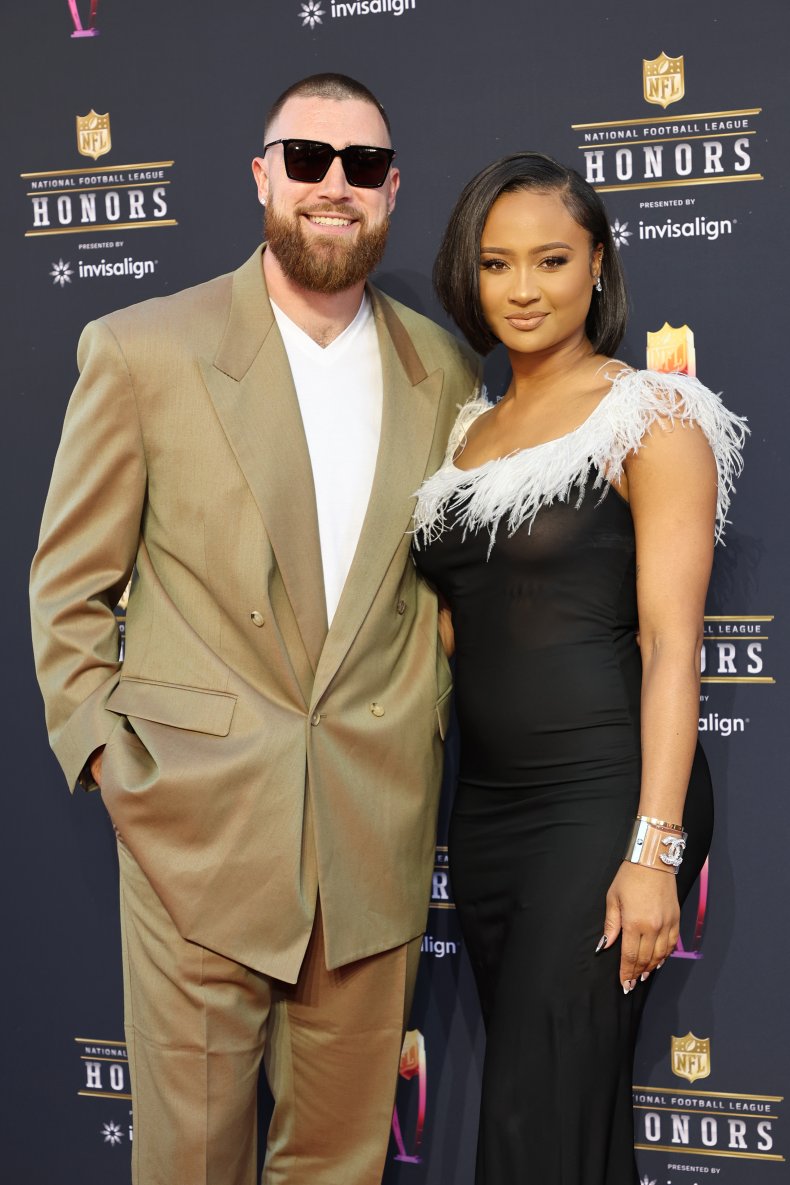 The Netflix series had unprecedented access to a number of NFL quarterbacks during the past season, including Mahomes and Minnesota Vikings' Kirk Cousins, with cameras following their personal lives as well as their time on the field and in training.
After Matthews Mahomes had posted the clip to her 1.3 million followers, a number of people commented as the rumor mill ground into action.
It started with one Instagram user asking: "Does that mean Travis and Kayla back together??"
While another added: "It's giving kayla and kelce back together."
A third replied that they doubted that the relationship could move forward again, commenting: "We wish but he obviously ain't gone put a ring on her by now they was together for like what 5 yrs."
While Nicole herself posted in the comment two girl emojis along with a heart sign.
After the split in 2022, Kelce took some hits online with suggestions that he held tight purse strings during his relationship with Nicole, a rumor he rubbished when he appeared on The Pivot Podcast.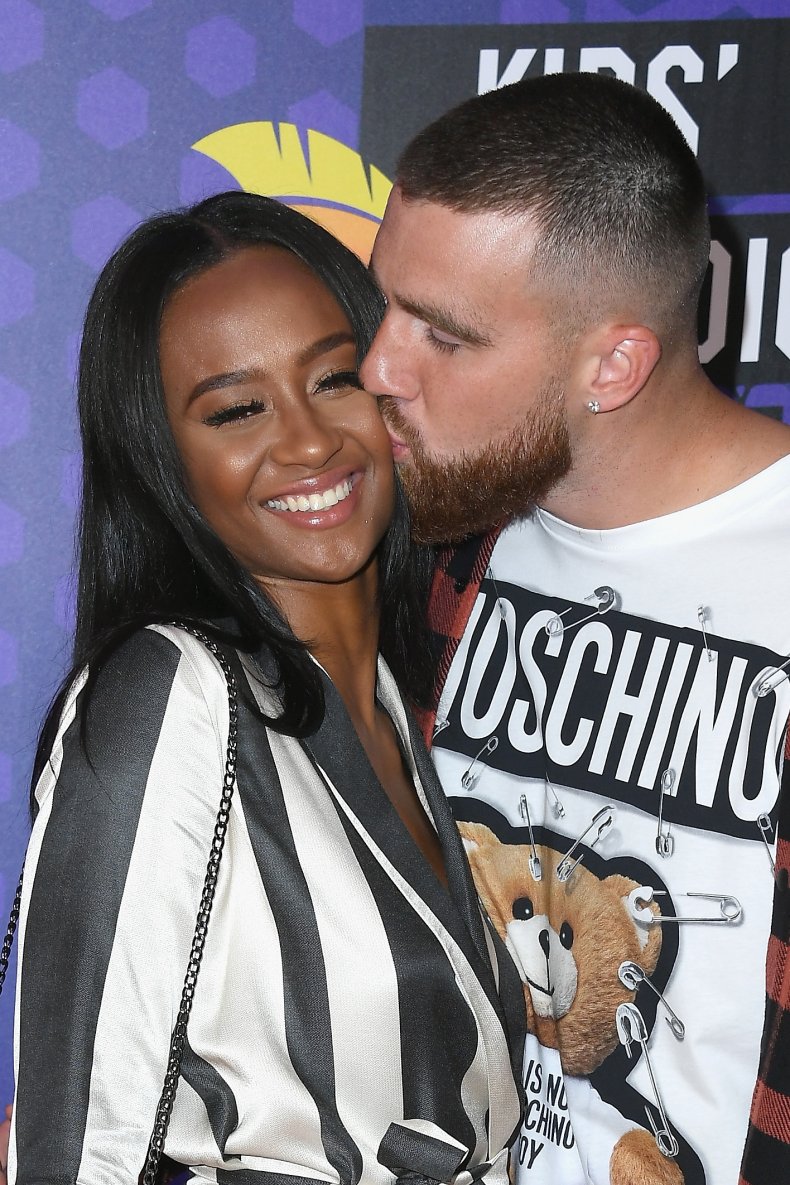 He warned at the time: "Don't buy into that s***!"
Travis then went on to add: "I would never say that I was supporting her.
"She had a very financially stable life and what she was doing in her career.
"You've got to be crazy if you think I'd never helped or gave her a couple dollars to grab some food or she gave me some money ... We were in a relationship for five years.
"A hundred dollars here and hundred dollars there wasn't even thought about, which is ridiculous."
After an article was published about the financial state of her relationship with Kelce, Nicole also addressed the rumors by retweeting the link with the caption: "Not sure where y'all got this nonsense from, but it's absurd and very false."
Speaking to The Pivot's hosts Channing Crowder, Fred Taylor and Ryan Clark, Kelce said that he is "in the free market right now."
He elaborated, saying: "I'm out there just enjoying life, focused on my profession, and got my feet up outside of football."
Do you have a tip on a sports story that Newsweek should be covering? Do you have a question about the Mahomes and Travis Kelce? Let us know via entertainment@newsweek.com.