A Russian propagandist has said Moscow has already lost World War III and was now fighting "World War IV."
The comments were made as guests on the show Sunday Evening with Vladimir Solovyov on the Russia 1 channel discussed the course of the conflict Moscow launched in Ukraine, including the U.S. supply of cluster munitions to Kyiv's forces.
At the start of the clip, shared by journalist and Russia watcher, Julia Davis, Solovyov said that the American supply of the munitions, which international rights groups fear will cause civilian casualties, "will not radically change the course of military action."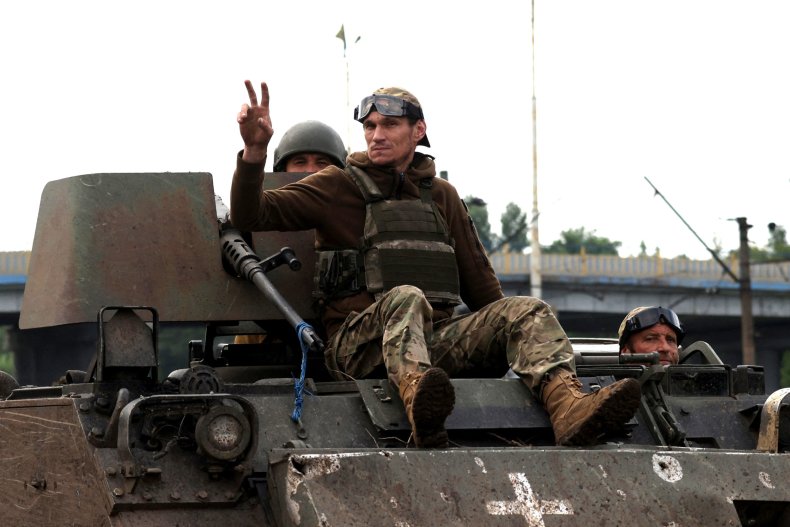 He said that "first and foremost, they (the cluster munitions) would pose a danger to civilians." The comments followed Russia's latest strike on civilian infrastructure in Odesa, where the port city's UNESCO-protected Orthodox Cathedral was damaged on Sunday.
Solovyov then addressed "lowlife" Pentagon spokesman John Kirby, saying it was his "personal fault" that Ukraine was using American-supplied cluster munitions which are "outlawed in many countries."
Cluster munitions are used by both sides in the war. Donetsk governor Pavlo Kyrylenko said Russian forces attacked the town of Kostiantynivka using the weapons on Monday, killing a child and injuring at least six people.
Solovyov imagined a scenario in which Kirby and others would have "to answer" for the munitions—not in the Hague, but in a tribunal in Kyiv during which Ukraine's "Nazi junta" would be tried. The show has repeatedly pushed the Kremlin line that one reason Moscow invaded was to "denazify" Ukraine.
Solovyov said that the munitions being sent to Kyiv were a sign of how its "collaborators were afraid to step out and fight us directly."
Then, film director Karen Shakhnazarov weighed in with the observation the war was getting "more and more difficult" and that given the West's resolve "to go to the end," it was necessary to realize "the danger of everything we are facing."
He also seemed to suggest a compromise, saying that "we have to offer them something," spurring Solovyov to interrupt by quoting Vladimir Putin that Ukraine's statehood would "be in question" if Kyiv moved against Russia.
Political scientist Andrey Sidorov believed that "many of our problems are based on the concept that we are on the verge of World War III." However, "World War III has already ended, we are now waging World War IV—we lost World War III."
This was because the transfer of Western weapons to Kyiv had "transferred global wars between nations into a new format," he said, "they are fighting against us using other means."
"Any global war is a war for a new world order," he said, although, "right now we are fighting for a new world order but using the same means we used in the Cold War."