No one talks about life after stripping.
In June 2023, I decided to quit my job as a stripper. At that point, I'd been doing it for 3 years.
When I first started stripping, I loved how flexible this job was. I was my own boss and I felt free. Stripping helped me gain a lot of confidence, I loved the glitz and glam, the music, being on stage, being able to travel for work, and, of course, the money. I was able to earn a certain amount of money very quickly, but not as easily as some people may think.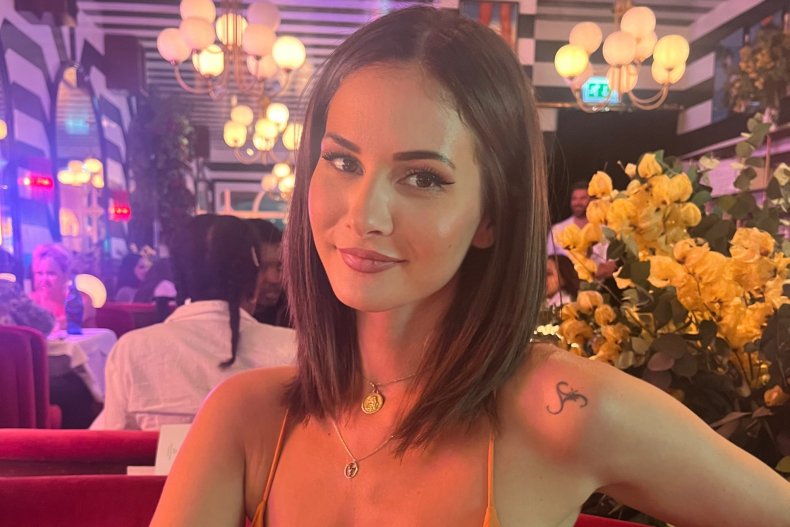 I decided to quit stripping because it was starting to take a toll on my mental health. In the industry, I was exposed to a side of people that they don't show to others. People were drunk and sometimes on substances. I don't drink or take different substances, so I started to feel drained being around customers who were constantly drunk.
I wanted to choose my mental health over money. But after quitting, I still felt stuck. Adjusting to normal life and finding a decent-paying job was, and still is, hard.
I've done hospitality jobs like waitressing and being a receptionist before. I don't think that they are bad jobs, but I need to make enough money to eat and pay the bills. For me, those jobs are not the most rewarding, and the salary is generally not that great when you think of everything that you have to handle.
So, I decided to look for personal assistant and executive assistant roles and I found that the average salary was £25,000-£30,000 ($32,000-$38,000) a year for a very stressful role that'll probably cause burnout.
When you live in a city like London, England where everything is expensive, it's a joke. I paid £9 ($11.60) for olive oil the other day, and rent prices are getting higher daily.
While looking at job descriptions for these roles, I read: "Working hours will be Monday to Friday, 8:00 a.m. to 5:30 p.m. at our head office, and some flexibility with working hours is essential as overtime will be required occasionally."
The fact that I was expected to work overtime for a salary that'll barely amount to £2,000 ($2,587) a month was shocking to me.
I know that working a job like this will cause me to be stressed and anxious. Financially, it's difficult to live on a salary like that in big cities. I even saw nanny jobs that paid more than executive roles like that, and they came with better perks.
No one talks about the pride that comes with adjusting to a normal job, too. Strippers are used to being paid a certain amount of money for our time. Trying to go back to a very demanding job and getting paid for a whole day for what we can get in 15 minutes is really disturbing.
Stripping really makes you understand how valuable your time is. When I was earning that kind of money, I was able to live the life I want and not really look at my spending.
Adjusting to a normal job will put me back in a box. I will have to budget every month and not be able to afford certain things. Having to constantly answer to a manager or a director will mean that I'll also lose my freedom.
I am currently still looking for a job, which is hard. If I do not find anything, I will consider going back to stripping, but I will try my best not to. My goal is to find a stable job and have a stable income while working on my social media on the side.
Lola Dalvia is a former stripper and an author. You can find her book STRIP - The Diary of a Hustler on Amazon.
All views expressed in this article are the author's own.
Do you have a unique experience or personal story to share? Email the My Turn team at myturn@newsweek.com