It's time to have a difficult conversation about manhood in the United States.
Young boys and men in this country are not okay, and we are all paying the price for it. Whether through mass shootings, high rates of suicide, sexual assault, and attacks against women, hate crimes, or even the insurrection on Jan. 6, 2020, some men are expressing their anger through violence and turning to despair and self-harm.
The evidence is clear: manhood is in crisis. But those of us that have been paying attention know that this is not new. Generation after generation, we have tied definitions of manhood to strength, aggression, confidence, and dominance, pushing the identities of young men to fit neatly within a box that cannot fit them. For too many men, what we're doing isn't working. As leaders of two separate organizations, one that focuses on men, the other on women, we realized we need to come together and find deeper solutions to this.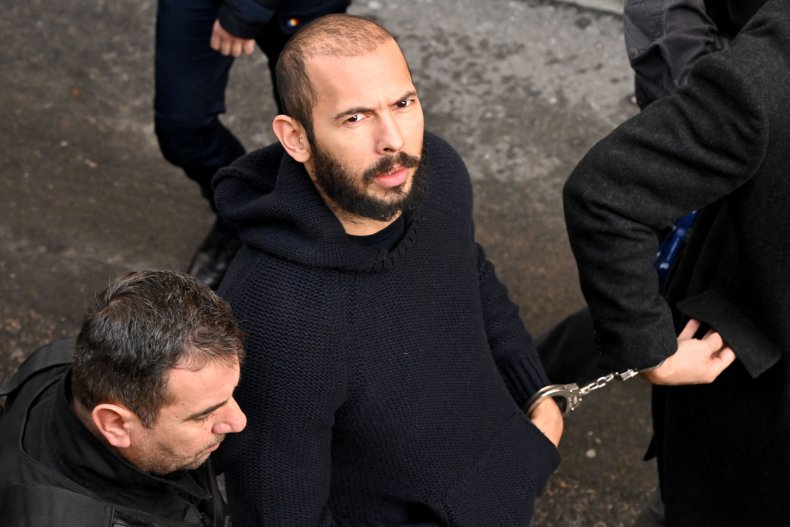 Boys learn what it means to be a man early, and too often that is demonstrated as detachment. According to New York University's Niobe Way, a "crisis of connection" is at the heart of boyhood, stripping boys of their intimate connections and emotional voices early in their lives. When these disconnected youth enter the world, they are doing so without any real investments in relationships, ambitions, or communities as they struggle to make sense of their identities.
In Equimundo's recent study, two thirds of young men said "no one knows me well" – a clear cry for help in a post-COVID, social media produced world. Misogyny too often becomes the low-hanging fruit in response.
Searching for community, many young men are being recruited online by the far right and force-fed aggressive messages of masculinity. They are being flooded with false solutions to this identity crisis by far-right influencers like Josh Hawley and Andrew Tate, who prey on young men's desperate need to understand their role in a changing world. What is different from previous decades is that the Andrew Tates of the world are not arguing women are inferior: they are arguing that solving the crisis lies in reverting to traditional, harmful, models of masculinity.
But these promises offer false hope that only compounds the problem. Instead of helping, we see that the result of this programming and exploitation by the far right is boys and young men that remain disconnected, having just a quarter of the close friends they did 20 years ago, and facing much higher unemployment and death rates by suicide, alcohol, and drugs.
We must find ways to fill in the void that these misogynist influencers are exploiting. Equimundo's report found that Andrew Tate is currently a more popular figure to young men than the president of the United States. They are finding purpose in his message, and we cannot ignore the power that holds. It's time to consider a new strategy that advances a new meaning of manhood as part of a collective gender justice movement.
We do need to continue calling out and holding men like Tucker Carlson and Harvey Weinstein accountable, but that cannot be all we do—it is equally our responsibility to call men into our fold. There is a need for deeper investment in broadening entry points for all activists that are fighting for a more just and inclusive society. To challenge the cultural conditions that have allowed this harmful form of masculinity to flourish, we need women, men, and allies across the identity spectrum to know they are welcome.
Actively including young men and boys doesn't imply or require decentering women and gender nonconforming people from the conversation. That would only feed the structural problems we are working against. What it means instead, is embracing a modern version of inclusive, anti-racist feminism, one in which people of all genders are supported, and see their common stake in a just world.
Young boys and men need our help—together, we need to create space for more young men to be curious, to ask questions and be unafraid, and to explore a new, healthier model of identity.
In our schools, we can incorporate programs in which boys and girls discuss and engage in discussions of what healthy, fair relationships between all of us look like. These can look like Futures Without Violence's "Coaching Boys into Men" or Equimundo's "Many Ways of Being" and many more. At home and in politics, we can support non-transferable paid parental leave for all parents, and provide tools that can help parents encourage critical thinking and honest conversations about what boys and young men see online. In our broader culture, we can hold tech platforms accountable, joining efforts by Ultraviolet and others to enforce online community standards for gaming and social media that stop promoting harassment, hate speech and misogyny.
Regardless of what we do first, this is not a crisis that will wait for us. We must act. If we cannot come together now, we will continue to allow voices of harm and hate to guide our boys and direct their anger to the easiest scapegoat: women. We believe this requires both calling out men who cause harm while also believing in and finding the best in men. Those men who already believe in equality and who model respectful, caring versions of manhood must speak louder. And as bell hooks reminds us, "to create loving men, we must love males."
Shaunna Thomas is co-founder and executive director of Ultraviolet, a community of one million people that drives feminist cultural and political change.
Gary Barker, PhD, is the President, CEO and co-founder of Equimundo Center for Masculinities and Social Justice, an organization transforming intergenerational patterns of harm and promoting patterns of care, empathy and accountability among boys and men throughout their lives.
The views expressed in this article are the writers' own.