Argentinian soccer star Lionel Messi has jetted into the United States for his new life in Florida after signing for Inter Miami CF in a deal worth around $54 million a year, accompanied by wife Antonela Roccuzzo, who he first met when he was just five years old.
More than 30 years later, the couple now have three sons together —Thiago, Matteo and Ciro—and enjoy the life that comes with Messi's status as a soccer superstar.
Hailed as arguably the sport's G.O.A.T. (Greatest Of All Time)—having won soccer's top honor, the Ballon d'Or, on seven occasions—Messi has reportedly earned more than $650 million over the course of his career and now boasts 450 million followers on Instagram, while Roccuzzo has 36 million followers of her own.
Messi first laid eyes on his future wife when he was just five as she was the cousin of his childhood best friend Lucas Scaglia.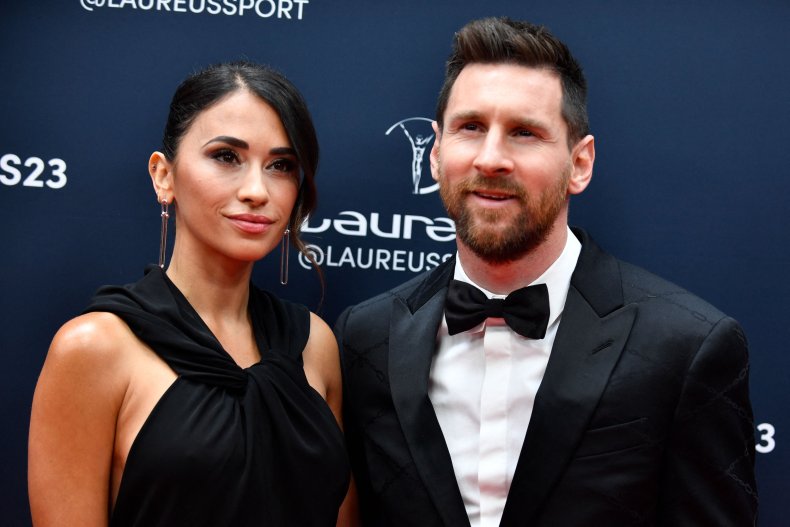 Scaglia's father has said previously that when Messi first met Roccuzzo, back in the 90s, he asked: "Who is she?"
Messi's friend is said to have replied: "Antonela, my cousin."
Scaglia's father has said that from that moment, the soccer star "could not look away from her for a second."
Whenever she came to the neighborhood, Messi apparently always found an excuse to go to Scaglia's house, where she stayed, so that he could see her. At weekends he would write her love letters and proclaim that they would be together forever.
When Messi started playing soccer, alongside Scaglia, for Newell's Old Boys, Roccuzzo would come and watch but when Messi was 13, he moved to Spain to play for FC Barcelona although they kept in touch.
When they were 18, Roccuzzo's best friend, Ursula Notz, died in a car accident and Messi flew back to Argentina to comfort her. Soon after, their romance began to blossom.
Speaking on Catalan channel TV3 in January 2009, Messi replied when asked if he was in a relationship: "Yes, I have a girlfriend. She is in Argentina. The truth is that I am well and I am relaxed."
According to Vanity Fair España, Roccuzzo ended her postgraduate studies in dentistry at the National University of Rosario and moved to Spain so that she could be with Messi.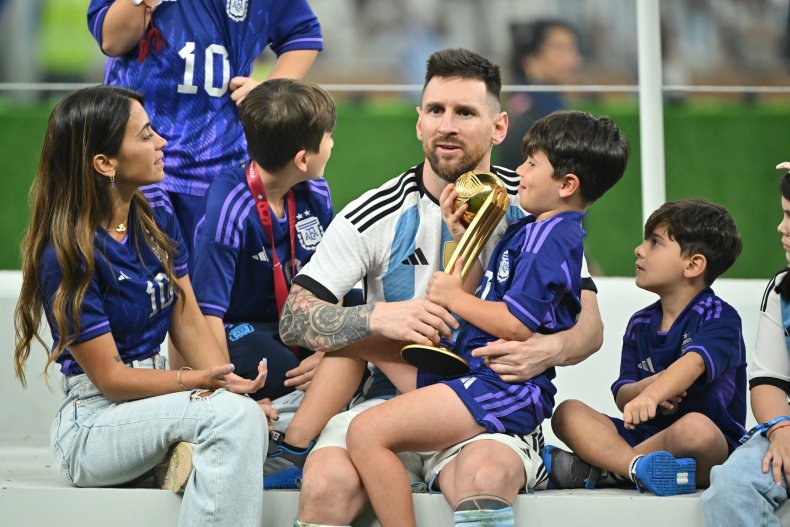 In 2010, Messi proposed to Roccuzzo and two years later they welcomed their first son, Thiago.
Their second son, Mateo, arrived in 2015 and two years later, Messi and Roccuzzo married in a ceremony that was dubbed Argentina's "wedding of the century."
In 2018, a third son, Ciro, was born and the family was complete, though they added two dogs, a French mastiff called Señor Hulk and a cockapoo named Abu.
The pair now own a number of houses, including a mansion overlooking the Mediterranean in Barcelona and a 25-room sprawling property in their hometown of Rosario in Argentina called "The Fortress."
Speaking about his love for Roccuzzo Messi told Spanish sports paper Marca in 2019: "My wife, Antonela, has lots of great qualities. I really admire how she deals with the day-to-day, she is always in a good mood and she approaches problems admirably.
"She is highly intelligent and well-rounded in all aspects of life."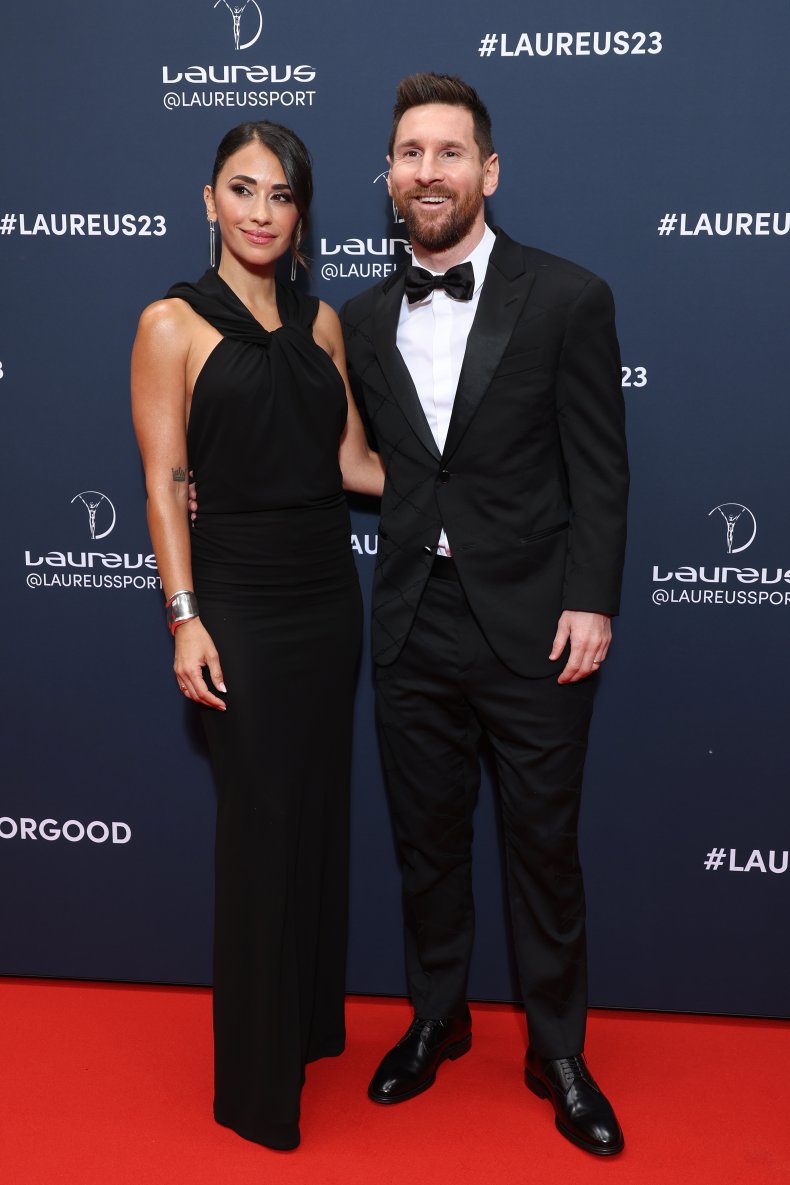 Do you have a tip on a sports story that Newsweek should be covering? Do you have a question about Lionel Messi? Let us know via entertainment@newsweek.com.