Lionel Messi has ruffled a few feathers in the soccer world by joining Major League Soccer team Inter Miami from European giants Paris Saint-Germain (PSG).
Hailed as arguably the G.O.A.T. (Greatest Of All Time)—having won soccer's top honor, the Ballon d'Or, on seven occasions—it is hoped Messi's arrival in the United States will boost soccer's profile in the country ahead of the 2026 FIFA World Cup. The tournament is being jointly hosted by the U.S., Canada and Mexico. Messi became a World Cup winner for the first time in December 2022 after Argentina beat France in the final in Qatar.
His move to the U.S. is not coming cheap, with Inter Miami reportedly shelling out $150 million over two-and-a-half seasons.
According to Forbes, Messi was the highest paid athlete in the world in 2022, earning $75 million for playing, as well as $55 million in endorsements and sponsorships.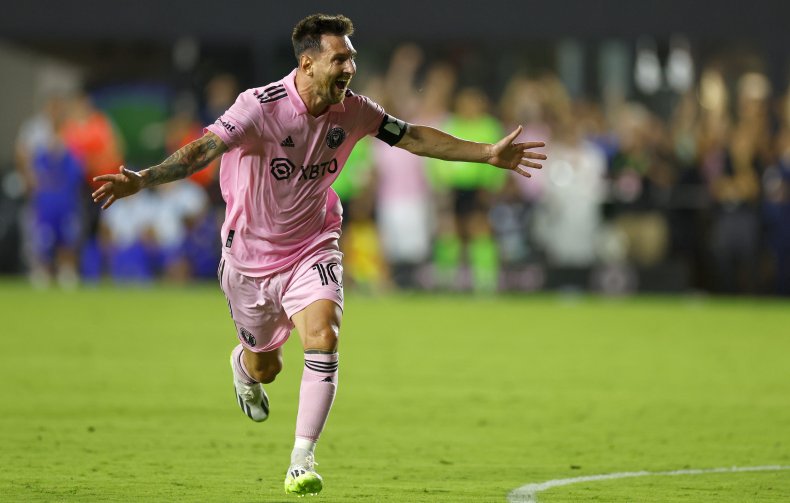 Soccer finance expert, Kieran Maguire, talked about Messi's move to Miami and what the MLS team can expect in return in an interview with British podcaster Matt Haycox.
Maguire said: "He will certainly shift tickets in his first season, but if Inter Miami make little progress in winning matches there is a danger of the appeal tailing off quickly. Certainly, sponsors will be keen to have his image alongside their products, but celebrity sporting endorsements are a crowded market."
Soccer proved to be a goldmine for Messi after he joined Spanish club FC Barcelona in 2000, moving to Catalonia from Argentina when he was only 13.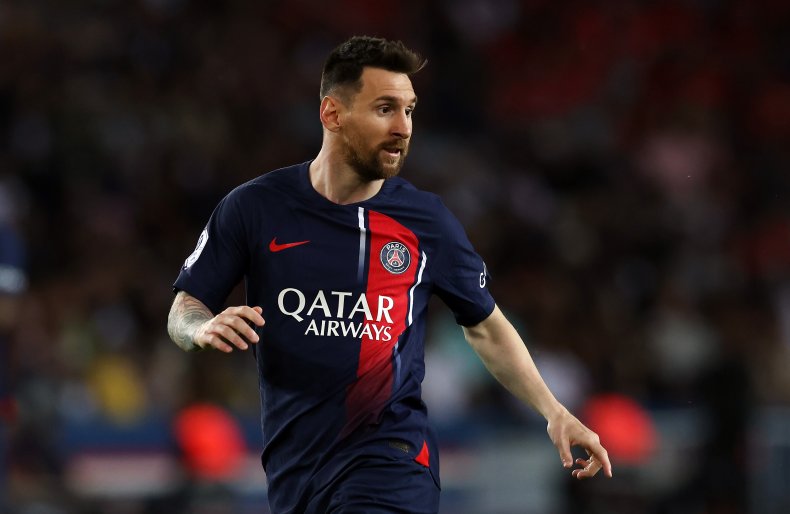 It has been reported that his combined salary over two decades in Spain was in the region of $875 million.
In the summer of 2021, Messi moved to France, signing for PSG for $30 million a year on a two-year contract.
Away from playing, the Argentine forward has signed a number of lucrative sponsorship deals, with brands clamoring to be associated with him as his stock on the field began rising.
Messi signed a deal with clothing giants Adidas in 2006, which was converted to a lifetime deal in 2017, and earns him a reported $25 million a year.
The soccer star also endorses Budweiser, Gatorade, Konami, PUBG Mobile, Pepsi and Mastercard.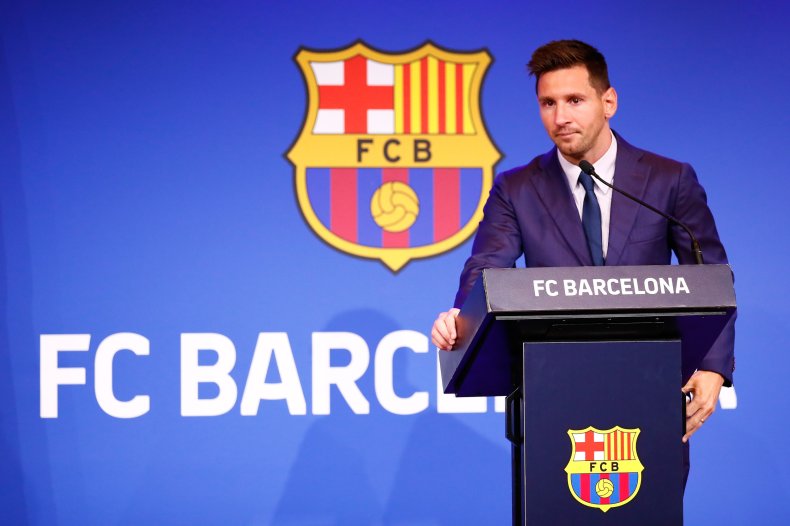 His move to Inter Miami involved contributions from two of MLS' biggest commercial partners—Apple TV, who current hold the broadcasting rights, and Adidas.
Over the past 10 years as a whole, Messi saw his on-field earnings more than double, with him reportedly pocketing $22.7 million a year back in 2013, which jumped to $78 million a year in his final seasons at Barcelona.
However, his salary dropped during his time with PSG and the $54 million he will get from Inter Miami is down over $20 million from his Barcelona heyday but still means he won't be short of a few dollars as he settles in Florida.
Do you have a tip on a sports story that Newsweek should be covering? Do you have a question about Lionel Messi? Let us know via entertainment@newsweek.com.