Historians have hit out at the Florida Board of Education after it released new rules for the teaching of Black history in the state, which one expert told Newsweek resurrect a "pro-slavery defense" previously used in the 1830s.
The guidelines, according to a document on the department's website, say: "Instruction includes how slaves developed skills which, in some instances, could be applied for their personal benefit." They also suggest the teaching of incidents of mass racial violence against African Americans, such of the 1920 Ocoee massacre, should be taught in the context of "acts of violence perpetrated against and by African Americans."
Florida Governor Ron DeSantis has passed a series of laws targeting what he terms "woke" ideology, including the 2022 'Stop W.O.K.E.' Act, which prohibits teachers giving lessons that make students "feel guilt, anguish, or other forms of psychological distress" because of historical actions committed by members of their race. DeSantis is currently running for the 2024 Republican presidential nomination, with polling suggesting he is the second most popular candidate with GOP voters following Donald Trump.
Amy Dru Stanley, an expert in slavery and emancipation who teaches at the University of Chicago, condemned the Florida Board of Education's new guidelines.
"The guidelines do violence to American history. Misleading is too kind a term," she told Newsweek.
"The guidelines update for 21st-century political purposes the myths of slaveholders: the specious notion of Black uplift through relations of personal domination and ownership under chattel slavery. The falsehoods that slaves learned valuable skills from dehumanizing, brutal labor for their masters; that outdoor work was healthful.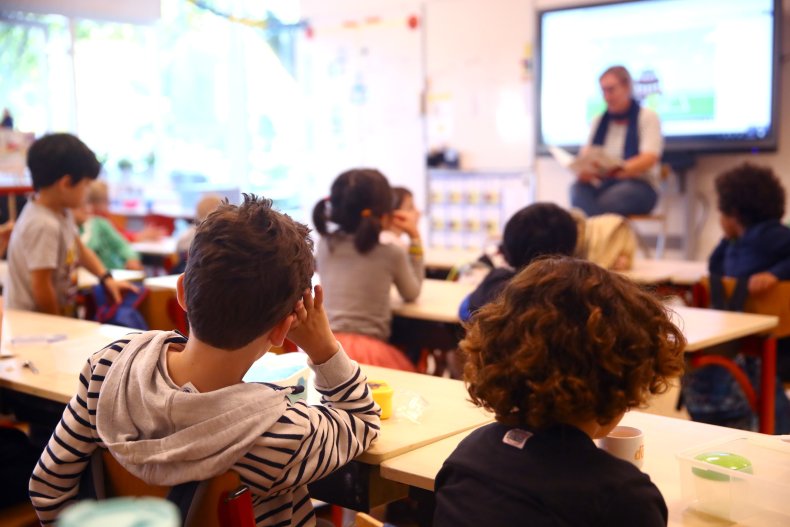 "The guidelines resurrect the pro-slavery defense that slavery was 'a good—a positive good,' as argued by Sen. John C. Calhoun of South Carolina in Congress, in 1837.
"The adoption of the guidelines has made a damaging travesty of education in Florida—damaging in distorting the past, damaging in teaching children to find something good in owning human beings as property, forcing their labor through whippings, and buying and selling them as commodities, damaging in seeking to win votes through whitewashing the most extreme forms of racial injustice."
Sophie White, a professor of American studies at the University of Notre Dame, was also fiercely critical.
"I certainly think it also worth turning the question around, which is why Florida's state Board of Education (presumably under the direction of the governor) is so eager to erase the history of slavery," she told Newsweek.
"What are they so afraid of? That students in Florida get to confront the past, or that they understand the continuing legacies of hereditary, race-based chattel slavery?"
Newsweek has contacted the Florida Board of Education and Governor DeSantis for comment by email.
When asked about the new standards during a press conference last week DeSantis said: "I didn't do it, and I wasn't involved in it."
However, he added: "I think what they're doing, is I think that they're probably going to show some of the folks that eventually parlayed, you know, being a blacksmith, into doing things later in life."
William Allen and Frances Presley Rice, members of the working group that developed the guidelines, defended them in a statement released by the Florida Board of Education last Thursday.
"The intent of this particular benchmark clarification is to show that some slaves developed highly specialized trades from which they benefitted. This is factual and well documented," they said.
The statement from Allen, a political scientist, and Presley Rice, who co-founded a non-profit to raise awareness about the roles African Americans have played in the nation's history, continued: "Florida students deserve to learn how slaves took advantage of whatever circumstances they were in to benefit themselves and the community of African descendants."