Like most people, I had my first taste of alcohol in high school, but I didn't get hooked on it straight away. Growing up, drinking was part of every celebration we had, but during my childhood neither of my parents had a "problem" or issue with alcohol.
When I went to college in Southern California, I joined a sorority. Of course, there were a lot of parties, but I was never out of control—I was the girl who made sure everybody else got home and held back their ponytails when they were vomiting.
My drinking definitely saw an uptick when I began law school in London, England and studied abroad. Part of it was to deal with the stress of my studies, but I had also met my now husband, and alcohol was a big part of our romance.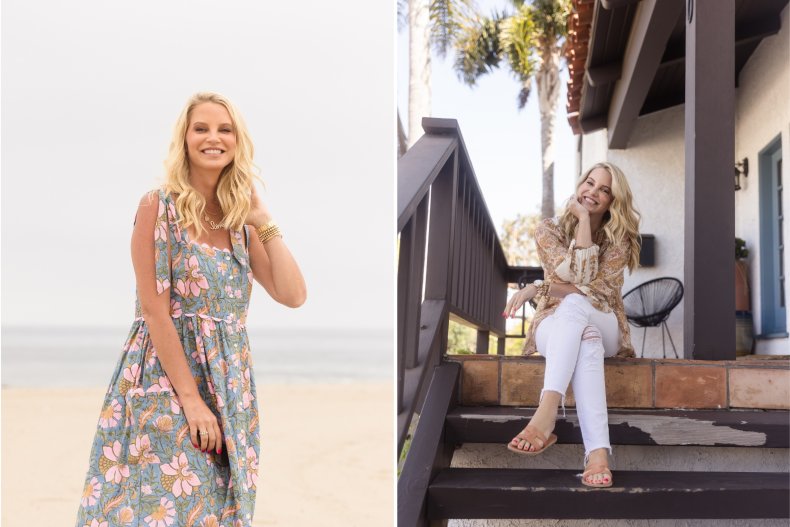 For a time, life was centered on drinking. While many women I speak to these days feel their city has the biggest drinking population on the planet, I do feel British drinking culture is special, because all social events seem to revolve around the pub.
I remember, as a brand new student, driving down the road on a summer's day at 5.01p.m. and seeing the streets already lined with people drinking outside the pubs.
After finishing law school I moved to London permanently and began working in Parliament, which was awesome, but also definitely facilitated heavy drinking.
When I gave birth to my first daughter, I very much fell into "mommy wine culture."
There was this narrative that said alcohol was a reward for being a mom—what you did to mark the end of a busy day with your kids.
The problem with mommy wine culture is that it's perpetuated by us. There is so much on social media pushing the idea that we need alcohol because our kids are hard work, and I bought into it. I had all the funny glasses, tumblers, and tea towels. I even had a baby onesie that said I "needed wine" because my "baby whined."
After my second child was born prematurely, and I was diagnosed with postpartum depression, my alcohol intake increased. I was drinking a lot, but not talking about the fact that I was depressed and feeling totally disconnected from my baby.
I was hiding my drinking from my maternity nurse, and thinking there was nothing wrong with that, because everywhere I looked that's what all the other moms were doing.
Our meetups always involved drinking. In the summer we'd bring our babies to the park and pop bottles of rosé in our prams.
In 2018, my mom passed away and I took losing her very hard. My mental health worsened because I just didn't know how to process my grief.
Instead of dealing with my emotions, I put on this perfect hostess persona, and from 2018 to 2020, my house was a revolving door of parties. I was out all the time, I didn't want to be with the kids—I was numbing my emotions.
The volume I was drinking varied, but I was definitely having a couple of drinks every evening, and on a night out it would be a lot more. I would come home super late, which isn't great when you have young kids at home.
I was using alcohol as a coping mechanism, but my drinking didn't look like it was problematic; it was no different to many people around me.
In March 2020, two years after my mother had passed away to the day, I was lying in bed, crying and depressed, and started scrolling through my Instagram. What I saw in front of me was so pretty and glossy. It looked perfect.
This is just not true, I thought.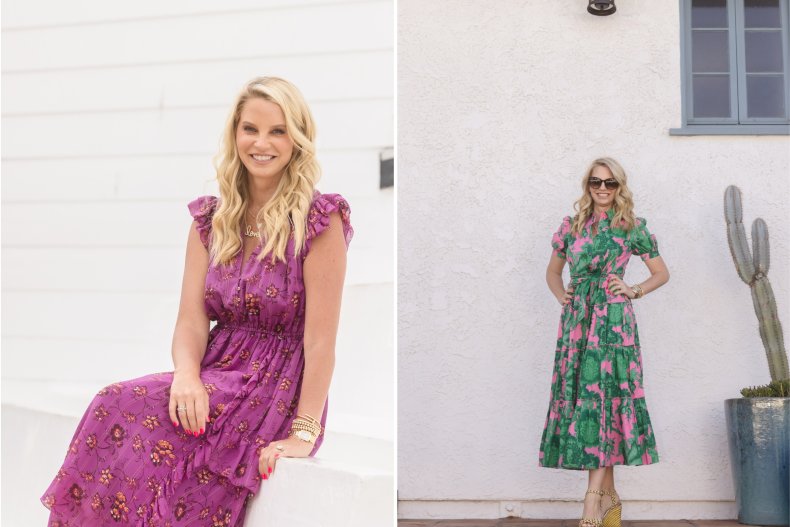 What was presented on the screen was not how I was feeling at all. It was so inauthentic. On the surface my life was perfect, but I felt lonely and broken, my marriage was in a horrible spot.
It wasn't a rock bottom moment—nobody told me I needed to stop drinking—but I decided then that I needed to pump the brakes and figure out how to feel better.
I decided to take a break from alcohol, and asked my husband to do the same when he was in the house. Then COVID-19 hit.
We went into lockdown, and I felt like it was my self-imposed rehab. There was nowhere to go and nobody to see. I didn't have to explain myself to anyone, I could just keep going.
Within three months I was feeling monumentally better. I was sleeping for the first time properly in decades and saw a huge difference in my mood.
I dove into learning about what alcohol was doing to me, why it was ruining my sleep and making me more depressed and anxious. I would spend my days learning about the impact drinking has on us, through books, podcasts, and webinars.
I realized that alcohol had completely zapped me of my ability to feel joy unless I was drinking, so all of my happiness revolved around it. When I took that away, I had to figure out how to have fun again.
Eventually, my hormones readjusted and I started getting my joy back. After three months, I found myself feeling amazing in simple moments; going for a walk in the park with the dog, feeling the sun shining on my skin, or playing with my kids.
I began documenting my journey on my personal Instagram account, which had a following from my blog, American Girl in Chelsea. Almost instantly, my followers were asking questions. How does your skin look? Are you losing weight? How do you feel?
I found myself really enjoying chatting with women and encouraging them, and realized that I could actually do something that involved that full-time. So at the end of that first year, I applied to be a sobriety coach.
I have been blessed to meet the most incredible women along this journey, and what I love about my form of coaching is that it's very different to what we're traditionally taught about sobriety—I am all about compassion.
My clients know they don't have to count days if they do not want to, they can just try an experiment of not drinking for a while and seeing how they feel. In my opinion, it's a more approachable way of doing it.
If I could speak to myself in my most stuck place, I would say that I'm not alone. There are a lot of people that want to drink less, but they don't know how. I would say you never have to put forever on the table. You can try life without alcohol and see if you feel better.
One of the things I got hung up on was how I would cope with a holiday or a wedding down the line, but I just needed to have an open mind. I was worried about friendships changing without alcohol. Would I still have all these girlfriends if I stopped drinking?
But what actually ended up happening was solidifying who my people are, who I am really connected with when that stuff above the surface isn't there. Yeah, some friendships faded because they revolved around drinking, but I have ended up connecting with the most incredible women doing this work, and so it's been totally worth it.
If you feel like alcohol is holding you back, just try a break and see how you feel without it, while learning about what it's doing to your body.
If you don't feel a lot better, you can always go back to drinking. But for me, it's just been incredible. My mood, my relationships, and everything else have changed for the better, and I would never go back.
Christy Osborne is a sobriety coach, founder of Love Life Sober and the co-host of the podcast But Jesus Drank Wine & Other Stories That Kept Us Stuck.
All views expressed in this article are the author's own.
As told to Newsweek's My Turn associate editor, Monica Greep.
Do you have a unique experience or personal story to share? Email the My Turn team at myturn@newsweek.com.