At age 28, I am the fattest I've ever been. I'm also the happiest and most comfortable in my own skin.
I remember the sixth grade when I could no longer fit into kids' clothes and went straight into ladies sizing, too chubby for the teen lines my local boutiques carried—I was a ladies size 10.
God bless my oblivious younger self, who felt so grown up in little skirt suits that were very fashionable for women in my mom's age bracket and were all that would fit me. I have always loved clothes, and I liked how these suits looked on me. But internally I felt fat, ugly, and awkward.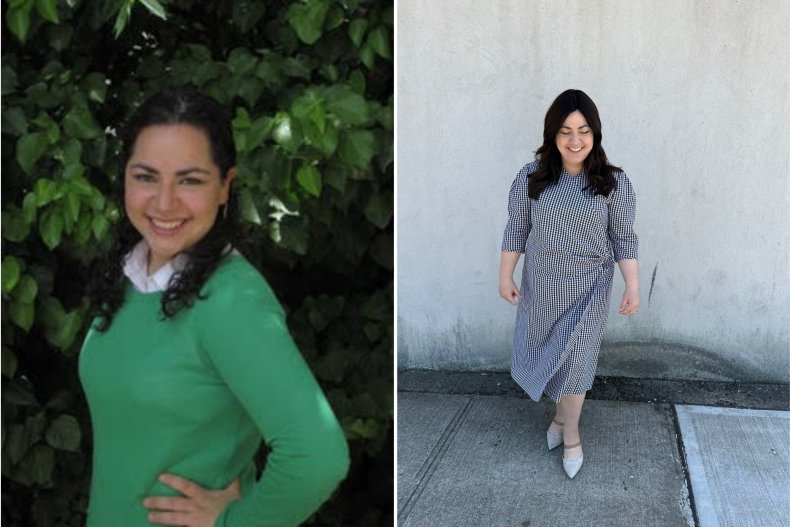 Knit skirts with matching sweaters were all the rage. There was one particularly popular skirt style that had a tight-knitted yoke and then flared dramatically. It didn't come in my size, so I never got to confirm just how terrible it would have looked on me, but I just knew it would be awful. Because I was fat and ugly.
In the seventh grade, I got serious about dieting. I joined a well-known diet program and had a food journal where I kept meticulous track of every piece of food that entered my mouth. I woke up at 6 a.m. to go for a run before school and became generally obsessed with my diet and exercise.
It was all-consuming—and it worked. By the time I hit the eighth grade, I had lost about 30 pounds and wore a size 6. And I felt exactly the same as I always had: Fat, ugly, and awkward.
There are some moments in life that will never leave you. One such moment occurred when I was standing in my parents' kitchen one morning.
I had an almost out-of-body experience, where I saw myself measuring non-fat milk and pouring it on top of plain corn flakes and just thought: "I don't want to live like this anymore. I'm done." I was 17 years old.
For about four years, I had measured and counted every single thing I ate, and in that moment I realized how unsustainable that way of eating was. My weight had already begun to creep back up—at this point I wore around a size eight—and, frankly, it didn't seem worth it.
I still felt fat, but I also knew that I didn't want a life that was limited by what I allowed myself to eat. Lifelong dieters would say that in that moment I "gave up." And they would be right: I gave up on trying to change my body and started experimenting with what it would look like to love myself as I am.
It took me a while to figure things out, but eventually at around 19 I relaxed into a way of eating that made sense for me. Though I definitely had an unhealthy relationship with food, I was lucky to not have developed an eating disorder during my teen years.
Slowly, I realized that my thighs would always touch, and that's OK. That my belly could be flabby and the world would keep spinning. That double chins were not a sin. I can't tell you exactly how it happened, but I treated myself kindly and settled into a peaceful relationship with my cellulite.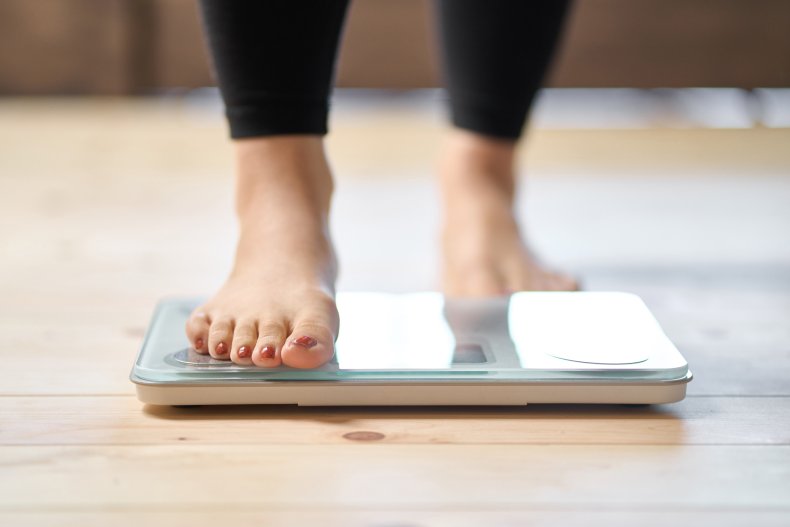 I've always followed fashion closely, and it was around this time that Christian Siriano started featuring plus-size models on his runways. I wasn't expecting it to affect me as much as it did, but seeing how shocked the rest of the world was made me realize just how far removed fashion is from the reality of what women's bodies looked like.
The average American woman wears around a size 14/16, depending on how you calculate it. I currently wear a size 14. When you hire a "plus sized" model, they generally wear a size 16/18. It's no wonder so many of us have a fraught relationship with our closets.
When I was 21, I took my love for fashion and background in dressmaking and pattern making and opened Impact Fashion, a line of size-inclusive modest clothing. Through my work, I've had the honor and privilege of dressing women size 2-28 who previously had no options.
As a kid, it might not have been the same clothes that others in my class were wearing, but I could still shop. These women couldn't even do that because "fashion" had assumed that anyone who was that large couldn't possibly care about how they looked.
The idea that beauty stops at a size 12 is ingrained so far deep in all of us, that looking good was actually a shock to some of my customers. What surprised me most about creating an inclusive collection in sizes 2-28 was how universal these issues are.
I have seen incredibly small women pinch and wiggle skin on their bellies while sighing and making a comment about bloating. The cold hard truth is that how we feel about our bodies has nothing to do with how those bodies look, and even skinny girls feel the pressure to stay that way.
I talk a lot publicly on my social media and fashion podcast about how we, as women, relate to our own bodies. Still, even though I try to stay positive, I have days when I look in the mirror and feel gross.
In those moments, I think about how my life was when I was small and what it took to maintain that size 6 frame. And I don't want that life. I am bigger now, sure. I'm the largest I've ever been. And you know what? My life is bigger also. I've taken my most valuable resource, time, and dedicated it to my family and helping the women around me see their true beauty.
I don't think it's possible for a woman of my generation to feel 100% confident 100% of the time. We've been so ingrained with the idea that smaller is better that I'm not sure we'll ever really be able to shake it.
But the more of us who try, and work to accept ourselves and the women around us exactly as we are, the better it will get. And that's a world I'd love to dress.
Rivky Itzkowitz is the founder of Impact Fashion, a clothing company for women sizes 2-28. She the host of the "Be Impactful by Impact Fashion" podcast.
All views expressed in this article are the author's own.
Do you have a unique experience or personal story to share? Email the My Turn team at myturn@newsweek.com.