Christopher Nolan's much anticipated film about J. Robert Oppenheimer, the father of the atom bomb, opens today. Yet amidst the breathless praise from critics, another discourse has emerged, one so patently absurd that of course we're debating this in 2023: Some have expressed dismay that Oppenheimer, who was Jewish, is played by a gentile, the Irish actor Cillian Murphy.
Let's get the obvious out of the way: Actors are performers. They are grown ups playing make believe. The good ones actually do make you believe. With the exception of intentionally plastic performances elicited by directors like Wes Anderson who are explicitly challenging how we perceive sincerity in storytelling, good acting should dissolve our initial recognition of the performer and conjure an illusion of someone else, someone that doesn't really exist. This is true even if the performance is based on a real person. If an actor succeeds in saying something truthful about the character in their performance, how could it possibly matter if their bloodlines don't match?
The anxiety about "letting strangers play us" or Jewface, as it's been called, is fed by the voluminous attention trained recently on blackface. Yet these are not the same. Blackface understandably evokes visceral disgust and moral outrage because of its uniquely ghoulish part in American history. There's also the illustriously cringeworthy history of old Hollywood casting white actors to play Asians and Hispanics, whether in laziness or malice. But can anyone say with a straight face that Jews have been systemically victimized by... Hollywood?
That's not to say that the Chosen People haven't suffered their share of negative stereotypes—sometimes care of Jews themselves. The decades-long journey of adapting Shalom Aleichem stories into an all-Yiddish cast performance of Fiddler on the Roof goes through many, far less-authentic iterations. The creators of the musical –– fully secularized Broadway Jews –– weren't necessarily the best vehicles to connect to the experience of their poor, traditional, religious ancestors in the Old Country. (Ironically, it was director Norman Jewison, a gentile, who turned Fiddler from a farce of Jew-ish bromides into a compassionate rumination on tradition and deracination.)
And that's the real issue: authenticity. Culture wars are still waged, influencers made, art canceled, and elections won over the search for noble, inner truth. Though identity politics would have you believe that authenticity is rooted in biology, in our heart of hearts, most of us still believe that human empathy mediated by art can transcend the idiosyncrasies of the "lived experience." If you don't, you haven't been experiencing true art.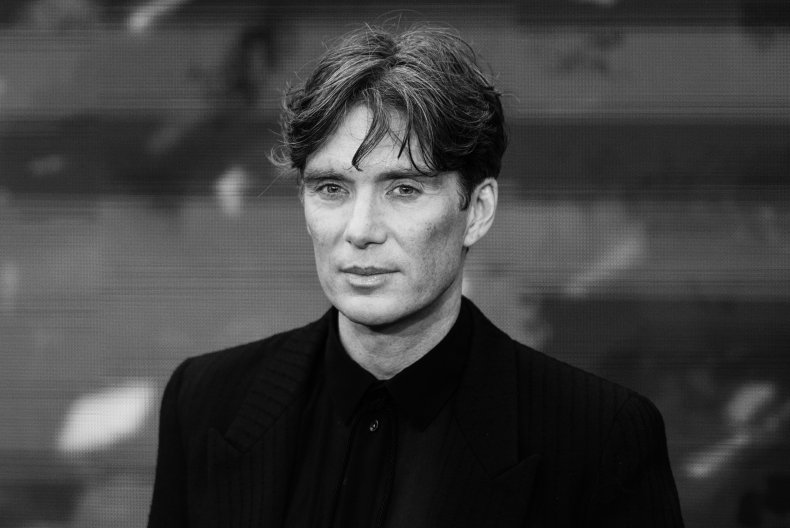 Jews are perhaps uniquely qualified to undermine the identity politics demand that actors must be the same race as the characters they play, given how diverse we are. Let's say that only Jews should play Jews—should all Jews be allowed to play all Jews? Would a Mizrahi Jew really be a more authentic choice for Oppenheimer or Mrs. Maisel than a gentile? Would Barbara Streisand whose entire family evaded the Holocaust by being already in the U.S. have been a more authentic choice to play Anne Frank in 1959 than Millie Perkins? Surely we could find a Dutch Jew with a more direct connection to the horror—though not an Orthodox actress, because we must capture the lived experience of the secular assimilated-but-rejected European Jew, not the religiously insular Hasid.
Are we actually getting closer to any kind of truth with this exercise? Or is the salami being cut so thin that, as Kramer put it, you can't even see the slices?
A few years ago comedian Sarah Silverman wondered about Jewface on her podcast. "In a time when the importance of representation is seen as so essential and so front and center, why does ours constantly get breached even today in the thick of it?"
Maybe I'm being unfair, but this seems to be what's really at stake here: culture war envy. Why do other identity groups get to reclaim ownership of their representation, while Jewishness is freely being appropriated by the nations?
Indeed, in the current identity totem, Jews are seldom recognized as distinct from whites. This really stings at a time when (authentic) identity serves as our culture's reserve currency: We are being cheated out of our long investment in our own nation-shaping victimhood just when victimhood has become the utmost currency in elite leftist circles.
But the truth is that this is nothing new; the defining it-factor of Jewishness has always been ephemeral, a tug of war between the particular and the universal, between Zion and the diaspora, between self determination and belonging to the world.
Jew baiters over the ages tried to make it a problem. Whoopie Goldberg, Kanye West, members of the Democratic Party's Squad and other contemporary luminaries routinely voice confusion about Jewish identity. But this paradox is in the very DNA of Judaism, and the shallow identitarian preoccupations of the moment mustn't be allowed to flatten it, or make us ashamed of it. We are the people of the book, our God is the God of History and narrative. Give me a good telling of our story, acted by whomever, over the essentialist tokenism of mere representation every time.
Adaam James Levin-Areddy is a journalist and the senior producer at The Dispatch. He worked at CNN and Axios on HBO and hosts the Uncertain Things podcast.
The views expressed in this article are the writer's own.