Daniella Hemsley made headlines after winning her boxing match on Saturday, flashing the audience and those watching on live TV—to the distaste of some in the wider sport.
The 22-year-old OnlyFans model won an unanimous decision against Aleksandra Daniel at a Kingpyn Boxing event in Dublin, Ireland.
Amid her excitement after being awarded the decision, she lifted up her top. This led to sports promoter Eddie Hearn hitting out at her actions, calling for the end of so-called 'influencer boxing'.
Hemsley apologized in the aftermath of her celebration, telling YouTube channel Fred Talks Boxing: "I got a bit overwhelmed, I just wanted to express myself."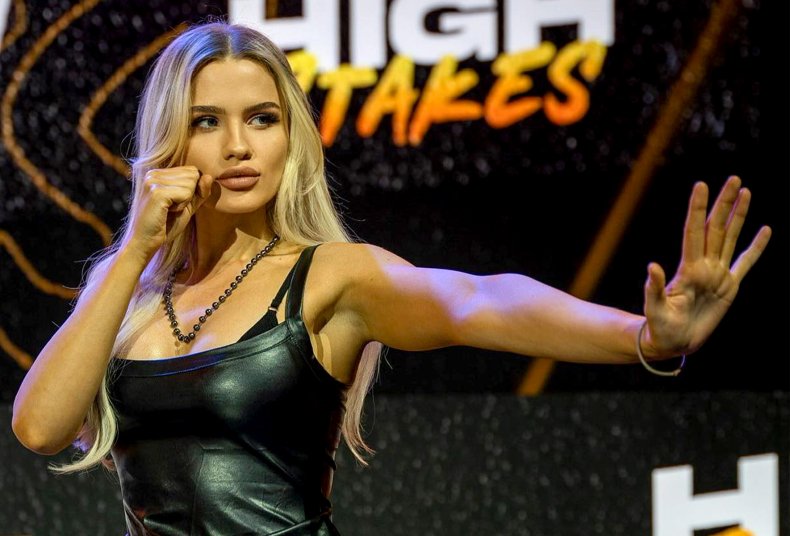 It hasn't done her any harm on the social media front, as she has seen a sharp increase in followers on Sunday.
According to SocialBlade, which monitors the performances of social media accounts, Hemsley has seen nearly 12,000 more people follow her on Instagram in the 24 hours since her win, jumping from 103,380 to 115,259 (at the time of writing).
This follows Hemsley hovering around the 100k mark for a few weeks before the spike in interest over the weekend.
Hearn was one of the dissenters, calling for the rise in 'influencer boxing' to be quashed. 'Influencer boxing' is a catch-all term used to describe boxing matches between non-traditional fighters, often those who came to fame via YouTube or other social media platforms.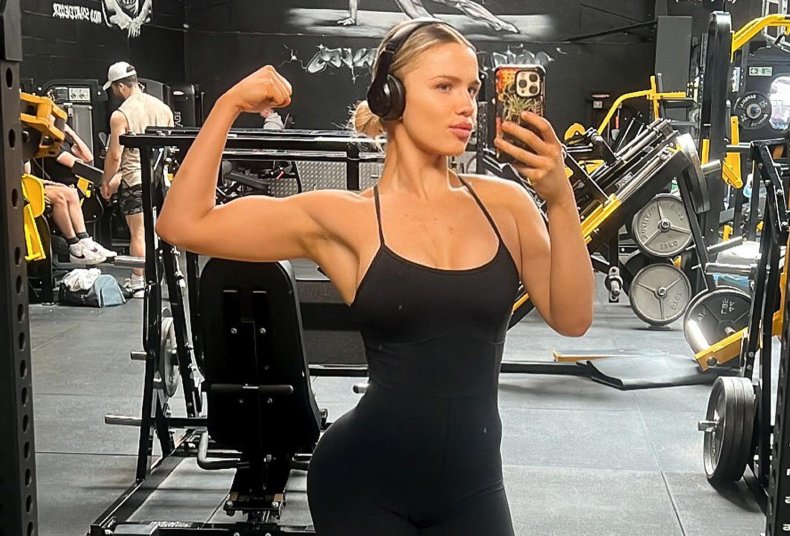 Hearn told Boxing Social about his disgust at the new breed of pugilists: "I think if I start preaching people just moan at me anyway, but you always ask me my opinion.
"And my opinion is I hate it."
Hearn continued: "I hate it, we've worked so hard for women in boxing to be respected for their ability, for their merits, for their hard work.
"One thing we must understand is that ain't boxing.
"And that needs to be pushed, all that stuff, Misfits, Kingpyn, it needs to be booted so far away from professional boxing and we really need to disassociate ourselves with what it is."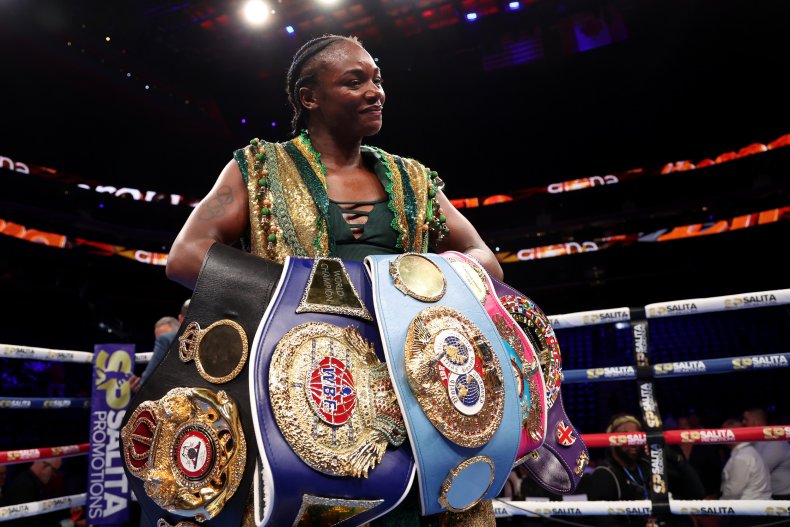 Another to have spoken out against Hemsley was Claressa Shields, who has held world titles in three weight divisions and is the current consensus women's P4P #1.
She slammed Hemsley in a post on Twitter, writing: "Wow..... this is a step backwards for women's boxing. Stop this s***."
Do you have a tip on a sports story that Newsweek should be covering? Do you have a question about 'influencer boxing'? Let us know via entertainment@newsweek.com.